Wanted Poster!
---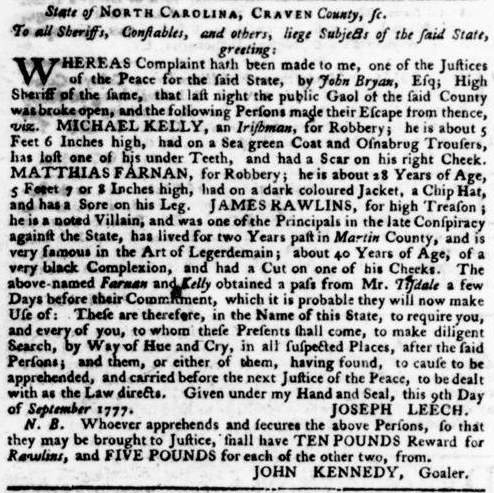 From a Colonial Period broad sheet with details of the reward offered for James Mason Rawins (click to enlarge)
In July of 2007 I scanned about 1500 pages of documents relating to the extedned Rawlins line.
More research from Bert Rawlins on our Frost family Line. (pdf 6.43mb)
This year we are preparing to print a Rawlins History book that will be available to all interested.